Prevent fire in your screen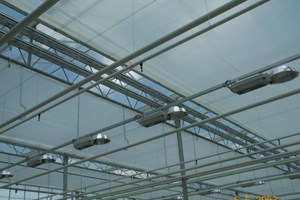 Use fire retardant screens
Make sure that newly acquired screens are fire retardant. For existing screens we advise you to replace combustible screens by fire retardant screens. The fire retardant screen has to comply with the NTA 8825 class 1 or 2. If you have replaced your screens, don't forget to tell us, as a lower insurance rate applies to fire retardant screens. Until the time of replacement, make sure that the risk of igniting the screen is minimal, by checking your electrical installation on a regular basis.
Prevention measures combustible screens
Check your electrical installation on a regular basis.
Carry out the electrical inspection as prescribed by law
Check your sulphur heat vaporizer
The stock tray should never touch any electrical wires. Don't place the vaporizers under the screen package and make sure they hang straight up.
Make sure that the vaporizers are equipped with the right sulphur stock tray. In case of overheating it's important that the sulphur can't reach the heat element.