"Greenhouse roofs wear down through weather and wind"
The importance of greenhouse roof maintenance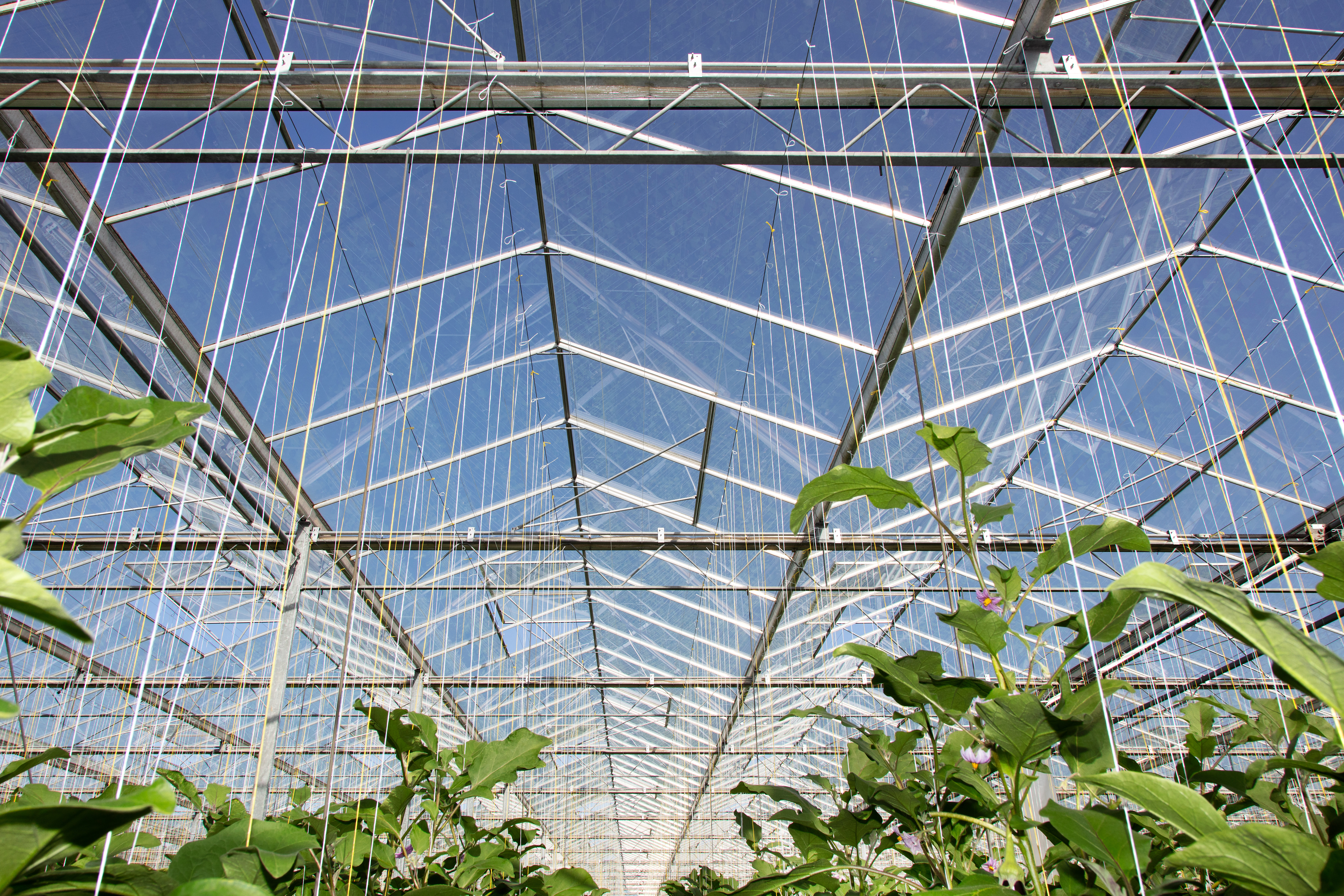 Risk specialist Olaf van Marrewijk: "Greenhouses need regular maintenance. Loose or weak connections and wear on components can greatly reduce the storm resistance of a greenhouse. The majority of greenhouses in Canada have tempered glass without fins, and this is increasingly the case in the Netherlands as well. Regular inspections of your greenhouse can help identify potential issues, allowing you to address them before they become larger problems. We are happy to share practical examples with you, so you know what to look for during your inspection rounds."
Do you recognize any of the following points? Get them repaired!
Contact your greenhouse builder or maintenance provider for inspection and repairs.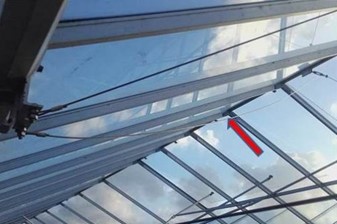 1. Are the gutter-ridge-gutter connections in the end sections and/or outer roof sections still taut?
A gutter-ridge-gutter connection relieves stress on the roof bar connection in the gutter and ridge. In the outer edges of a greenhouse, this is an important addition to the storm resistance.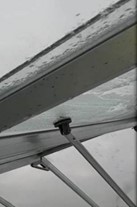 2. Are your vents properly adjusted?
When closed, the vents should be completely sealed. The mechanism should be adjusted in a way that there is no play on the pushrods and the vent is slightly pulled in. Adjustments on the vents can cause them to rattle during a storm, leading to breakage. Therefore, check the adjustment of the vents once a year.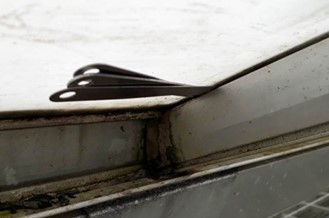 3. Is there any visible wear on the lower side of the roof bars at the gutter connection?
Has the roof bar sagged, creating a significant gap between the roof glass and the support of the roof bars (as seen in the photo above)? If the support of the roof glass in the gutter edge is not aligned with that of the roof bars, the glass may be under tension. This tension can lead to glass breakage during wind, snow, or when cleaning the roof with brush pressure.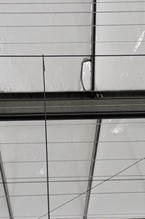 4. Are the roof bars still in the correct position?
In new greenhouses, the roof bars are secured in the gutter and partly in the ridge to prevent them from shifting. Older greenhouses may lack such securing mechanisms. Especially in the edges of the greenhouse, wind can cause the roof bars to shift, resulting in insufficient support for the glass in the bar. This can quickly lead to damage during a storm.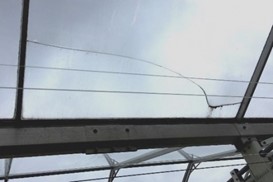 5. Are there many cracks visible in the greenhouse roof?
Older greenhouses often have standard glass. Cracked panes need to be replaced, as they are less resistant to storms or snow pressure.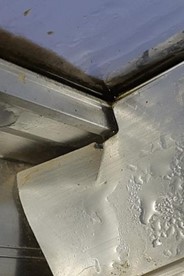 6. Are there any cracks in the roof bars?
A chain is only as strong as its weakest link. Incorrect installation or regular loading that causes material fatigue can weaken connections. This can lead to cracks, as shown in the photo. A weak connection can quickly lead to damage during a storm.

More information
Please contact your broker or reach out to us directly.

• Follow us on LinkedIn
• Subscribe to our newsletter