Optimizing horticulture growth with land use planning
Key trends in the Netherlands & Europe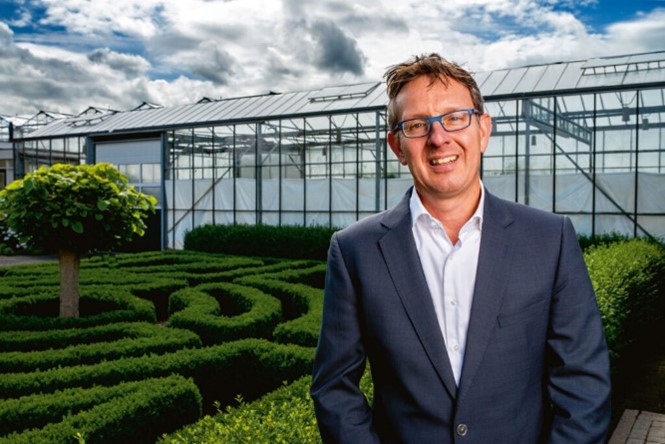 The recent Protected Cropping Australia (PCA) 2023 event served as a platform for sharing knowledge and networking among experts in the covered cropping industry. During this event, Bart Stengs, Sector Manager for Horticulture at Hagelunie, delivered an enlightening online presentation.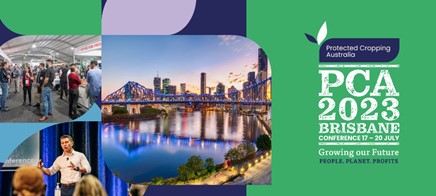 PCA: an Australian event for covered cropping in plastic and glass greenhouses.
Experts came together to share knowledge and network. It provided a great opportunity to learn from each other and experts in the field. Bart Stengs discussed the developments in the Dutch (and European) horticulture sector, addressing its challenges, opportunities, and trends. In an eco-conscious effort to reduce carbon footprint, the presentation was conducted remotely, sparing 7,000 kilograms of CO2 emissions that a 30,000 km flight would have incurred!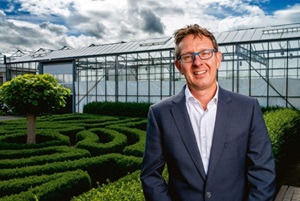 Bart Stengs, Sector Manager Horticulture at Hagelunie (Achmea)

Competition for Space
European greenhouse horticulture is undergoing a transition due to scarcities in energy, labor, water, resources, and space. This transition is driving digitalization and sustainability efforts. Greenhouse clusters must innovate and develop to secure their future. The EU Green Deal has a great impact on the future of this sector. In his pitch, Bart addressed the intense competition the Dutch greenhouse horticulture faces in acquiring scarce space. The greenhouse sector, industry, housing construction, road construction, and other infrastructure projects in the Netherlands also seek to realize their plans and have growth ambitions.
Embracing Harmonious Coexistence
Dutch greenhouse companies are skilled at both efficient production and caring for the environment. They work hard to coexist well with the local community, as required by their "license to produce." They do this by helping stabilize the energy grid and using less natural gas through energy-saving efforts in the transition to cleaner energy.
Sustainable Coexistence at Hagelunie (Achmea)
At Hagelunie, we are committed to sustainable coexistence and addressing societal challenges in collaboration with partners. This also applies to the greenhouse horticulture sector, where we strive for a resilient industry's future.
Missed the webinar? Rewatch it here!
Click here to rewatch the pitch
Do you have questions?
Visit our website or contact our brokers. Our team is also ready to assist you via info@hagelunie.com.
You might also find this interesting:
• Recap: Hagelunie at GreenTech 2023 Amsterdam