Tips to prevent snow damage in greenhouse horticulture
Reduce the risk of broken windows and damage to your greenhouse structure. Follow our tips in this article.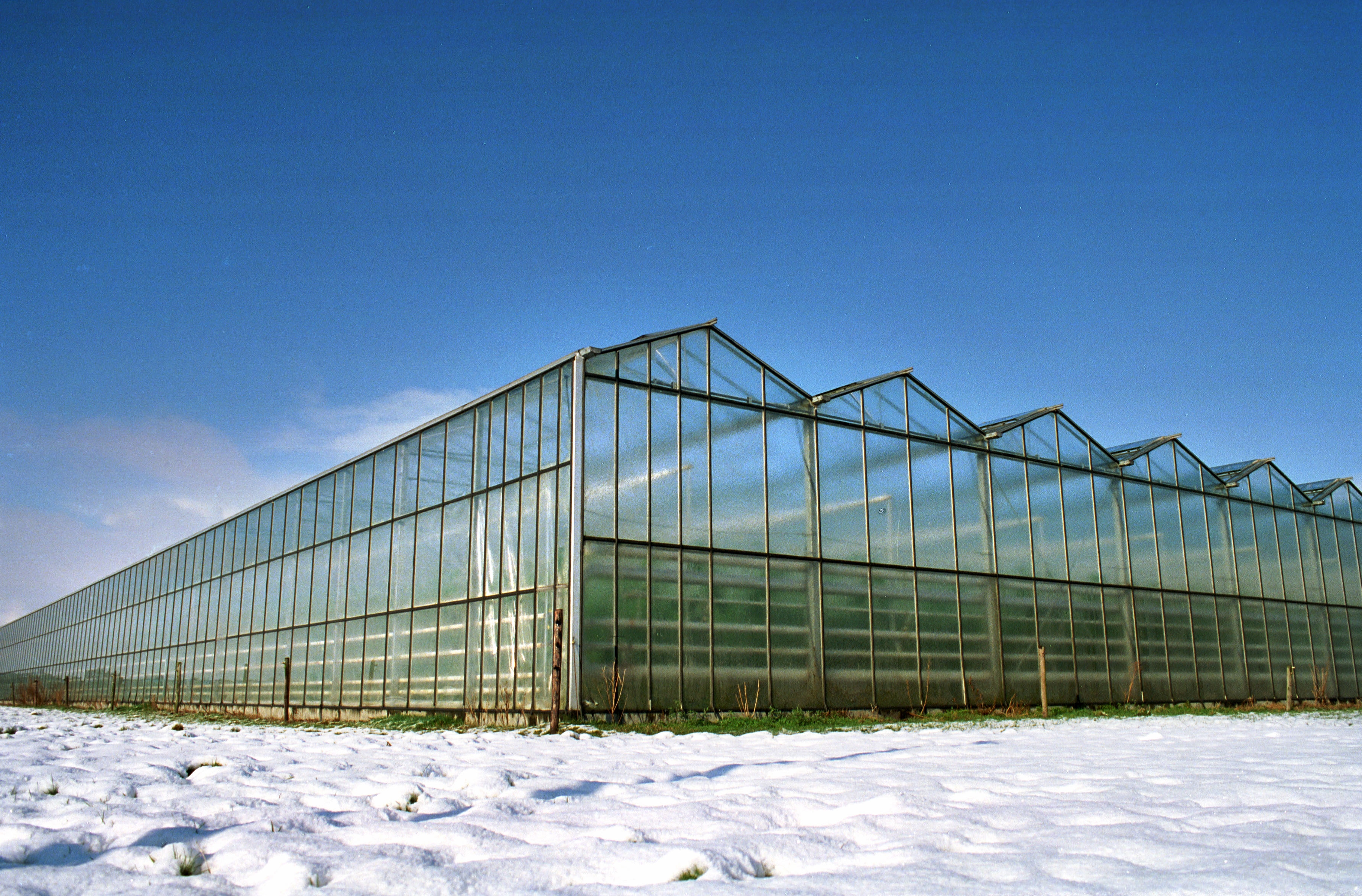 Prevent snow damage: Greenhouses can carry a limited amount of snow. The weight of a snowpack can be considerable, especially if it persists or if it snows in combination with rain. Excessive weight can break windows or damage the greenhouse structure. A greenhouse can even collapse completely under the weight of snow.
Tip 1: Melt off the snow immediately
Greenhouses are designed to handle a limited amount of snow. Melting it off immediately reduces the risk of broken windows and structural damage.

Tip 2: Roll out the screen if the crop permits
Do not stow the screen completely until the snow has melted off the greenhouse roof.

Tip 3: Pay attention to the heat capacity
If you expect the heat capacity of your boilers or CHP to be insufficient with the screen out—e.g., if you switched from hot to cold cultivation—make sure the heat storage tank is well filled to achieve the desired indoor temperature.

Tip 4: Avoid high tube temperatures
Set your "maximum tube" to prevent damage to your plants. Plants can compensate for temporarily reduced plant temperatures.

Tip 5: Examine your gas contract
• Take any maximum hourly capacity for gas withdrawal into account.
• Report your expected gas consumption to your gas supplier. Invoke force majeure.

If things go wrong
• Report damage directly to your insurance advisor or Hagelunie at +31 71 568 99 55.
• If your gas consumption changes due to damage, report the expected gas consumption for each period to your gas supplier as soon as possible.
• Accurately note the location of broken windows to allow a glazier to repair them as quickly as possible.
• Make temporary repairs to holes in the greenhouse covering as soon as possible. The greenhouse climate can be quickly restored by temporarily closing the greenhouse to keep water out and avoid drafts as much as possible.
• One way to temporarily close the greenhouse is by sliding plastic sheets into the glazing bar and attaching them to the adjacent bar. You can also attach wood or rigid plastic sheets to the glazing bars and gutter with battens. Temporarily keep water out of the greenhouse with water guides. These are acrylic plates that keep rainwater in the gutter.
Note that these solutions will leave the damaged part of the greenhouse covering weaker than the rest of the covering. They also do not help fully restore your climate. As such, it is important to schedule a full repair right away.
• Mark spots where windows have been repaired to enable faster repair of the screen fabric (atlas threads).
• If you install an emergency wall, use sturdy materials and bubble wrap. When installing an emergency wall, take heating, ventilation and screening groups into account.

We are happy to help
It is important to know that you are not alone. Your broker is happy to give you advice to help you prepare for a harsh winter as well as possible.