Recap SIVAL 2023
Plant production trade show in France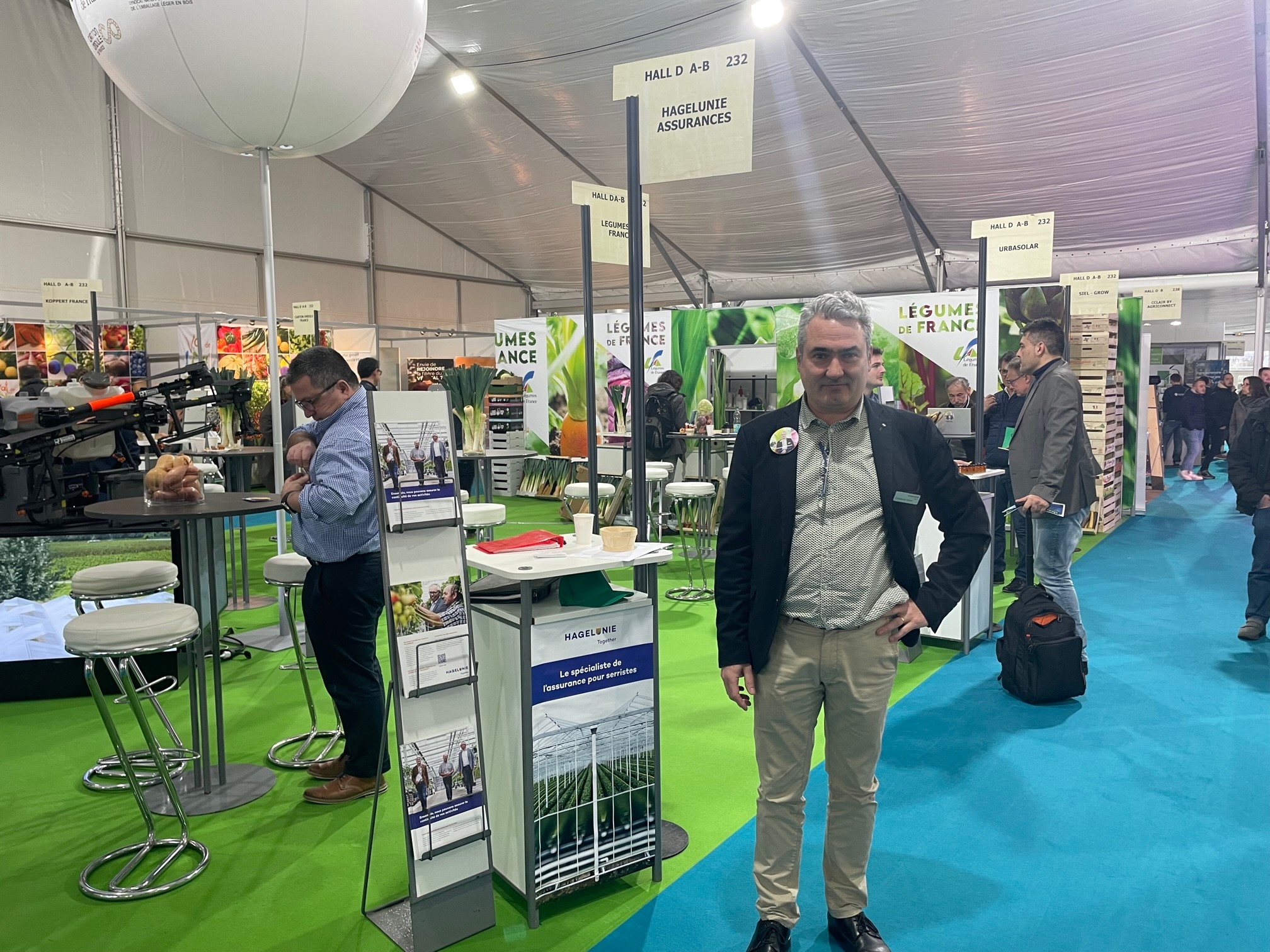 We recently exhibited at the SIVAL 2023 exhibition in Angers, France. It was great to reconnect with growers on trending topics at the SIVAL exhibition this year. We discussed about the rising costs in the greenhouse sector, the uncertainties that come with it, and innovative risk management solutions. The exhibition, which took place from January 17-19, brought together industry professionals from around the world to showcase the latest innovations and technologies in the field of horticulture.
Our presence at the exhibition was a great success
We drew in a steady stream of visitors to our booth that was partnered with Legumes de France throughout the three-day event. Attendees were able to learn more about our risk management advice as well as our insurance products specifically for the international horticultural industry. The French Minister of Agriculture also visited the event to appreciate the dynamism of the sector.

Visitors were particularly interested in greenhouse risk management
We also noticed much enthusiasm around other topics such as the management of rising costs in the greenhouse sector (energy, fertilizers, labor, climate, etc.) and the challenges that come with it. Other emerging innovations including robotization and energy saving solutions also took interest from many participants.

Thank you for visiting our booth!
In addition to showcasing our prevention and insurance solutions, we also had the opportunity to network with other industry professionals, making valuable connections and learning about the latest trends and developments in the field of horticulture. There were again several technical solutions in terms of reliability and security that strengthen your business continuity and resilience. We look forward to seeing our partners continue growth and success in the horticultural sector.

Questions?
For further questions, please contact us here.